Calling All Authors: March 22-23 Get the Skills to Make That Blog Take Off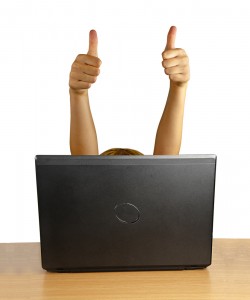 BPF board member Karma Bennett is partnering with business consultant John Van Dinther to offer an intensive weekend seminar on blogging. The event will take place March 22-23 at Two Hats Consulting in Berkeley.
The event is not restricted to authors, but it was her experience working as a book publicist that inspired the need for a seminar. Says Bennett, "I noticed that a lot of authors were coming to me looking for traditional publicity while their own sites needed a lot of work. I've also heard agents and acquisitions editors asking potential authors, 'What's your platform?' The answer to that always starts with a blog. That's why we put this together." The seminar won't focus on how to set up a blog, rather it will detail how to make an existing blog a success.
Classes include:
Promoting Your Blog With Social Media
Branding and Marketing Strategy
SEO/Keyword Selection
Analytics and Tracking
Setting Up Guest Posts
Beating Writers Block
Bennett has had success in helping authors grow the popularity of their sites since founding Future Is Fiction Communications several years ago. She says, "There's a lot of simple, easy things people can do to make their site more popular. I want to get that information out there."
For more information or to sign up for the seminar, go to http://karmabennett.com/business-blogging-seminar/.