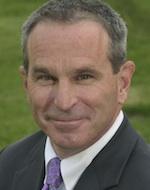 Snag a discount on tickets to see Robert Bryce, Senior Fellow, Manhattan Institute; Author, Smaller Faster Lighter Denser Cheaper: How Innovation Keeps Proving the Catastrophists Wrong in conversation with Katie Fehrenbacher, Senior Writer, Gigaom Media June 25 at the Commonwealth Club. Enter "brycespecial" at checkout to get the member price.
In the face of today's environmental and economic challenges, some doomsayers preach that the only way to stave off disaster is for humans to reverse course: to de-industrialize, re-localize and ban the use of modern energy sources. Bryce offers a different point of view. He argues that innovation and the inexorable human desire to make things smaller, faster, lighter, denser and cheaper is providing consumers with cheaper and more abundant energy, faster computing, lighter vehicles, unprecedented prosperity, greater liberty and better environmental protection.
Location: SF Club Office
Time: 5:30 p.m. check-in, 6 p.m. program, 7 p.m. book signing
Cost: $20 non-members, $12 members, $7 students (with valid ID)
Special discount for BPF: Get the member price ($12) on tickets by entering the code "brycespecial" at checkout.